Oct 19, 2018
744
4,631
93
29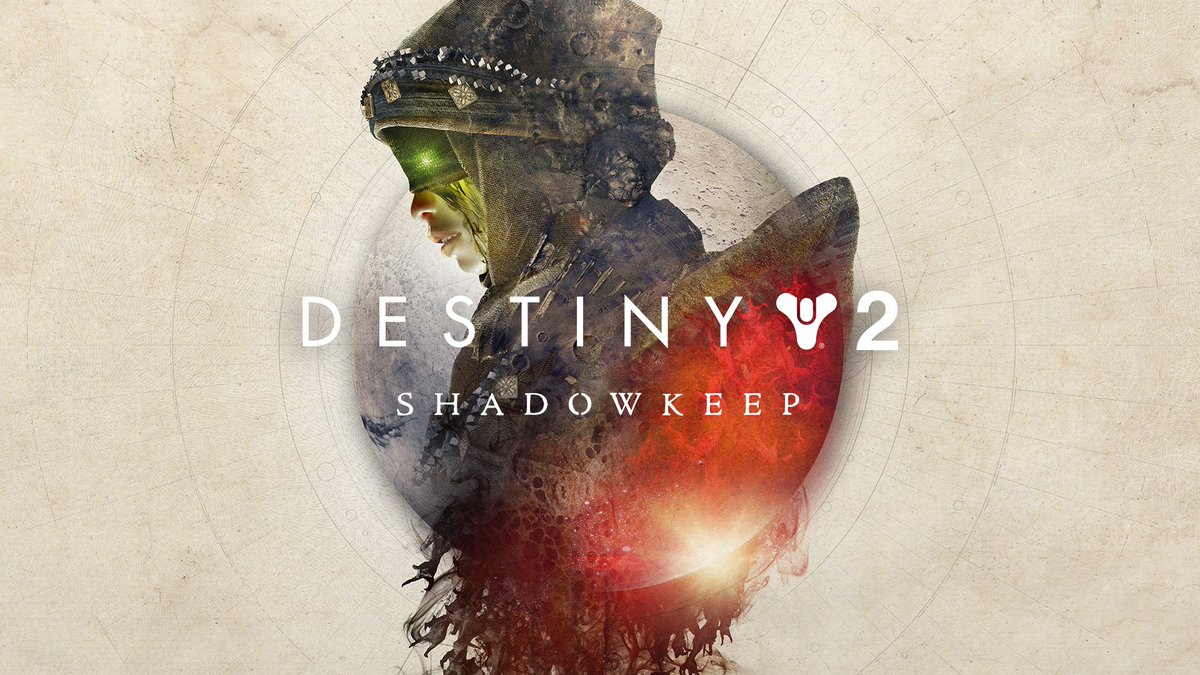 Story:
Destiny 2 Shadowkeep sees the return of the enigmatic Eris Morn, who was introduced in Destiny 1's moon-based expansion the Dark Below.
Anyway, all is not as we left it on the moon, and red structures have appeared on the moon's surface. As Morn tells us, that ties into a new threat that needs sortin' out. Bungie has confirmed that this extension will see the return of the Hive, alongside the addition of a new threat.
Details are thin on that front, but Bungie has said that the theme of nightmares is the inspiration here. So, expect dark and grim vistas and abominations to fight.
Gameplay Overhauls For ShadowKeep & New light: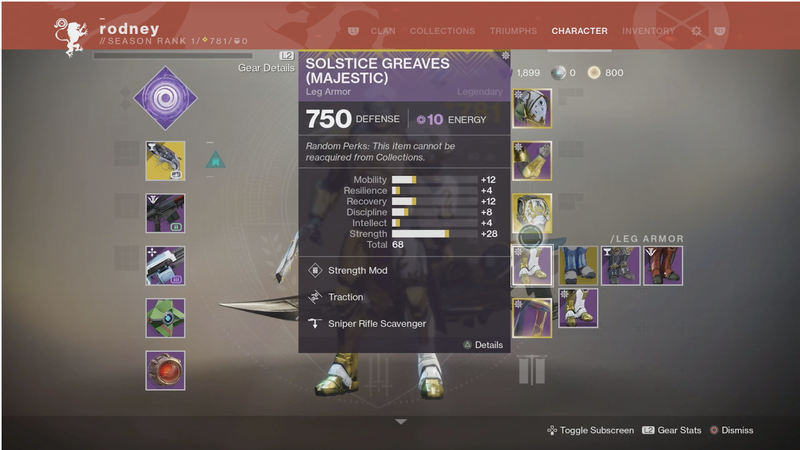 Armour will be getting a massive overhaul in the Destiny 2 Shadowkeep expansion with Armor 2.0. Reworking the armour system, the update will focus on character buffs and a point-stat system. Each piece of armour will have an energy type and value, and will influence the equippable mods. For example, you'll be able to pick and choose between your mods so you can craft armour that reduces your grenade's cooldown and allow you to throw them further.
Also coming back from the original Destiny is the 'artifacts' system, which briefly existed to boost power and stats. This time, however, they'll be much more profound, and you'll be able to level them up with a choice of perks at each tier. Bungie even goes as far as to say that these perks will be close to Exotic-tier at higher levels.
Discipline, Intellect, and Strength stats will return from the original Destiny, which gives you six stats to work with. The stats now go from zero to 100, and every piece of armour will offer its own bonuses to those stacks. Each stat is divided into ten point thresholds which unlock character buffs – every ten points in Strength, for example, gives a bonus to your melee cooldown.
Each piece of armour has an energy type and energy value, which will determine what mods you can equip. Mods have their own energy types and costs, so you can build your pool of armour perks with mods of appropriate types. You'll permanently unlock a mod once it's slotted in, so there's no need to keep farming each type.
You can upgrade your armour – you'll have to collect new and returning mats like Enhanced Prisms and Ascendant Shards to do it – which will increase your energy cap for mods and bring up your stats. Your energy cap can go up to ten, and once your armour hits masterwork status you'll get a +2 bonus on every stat.
Every Legendary armour piece you pick up as a drop after the launch of Shadowkeep will be armour 2.0, even if they come out of old raids and content. Exotic items can be upgraded to the armour 2.0 system through the collections menu, but they will come with fixed rolls, so there's still a reason to grind for further drops.
Pvp Changes For ShadowKeep & New Light: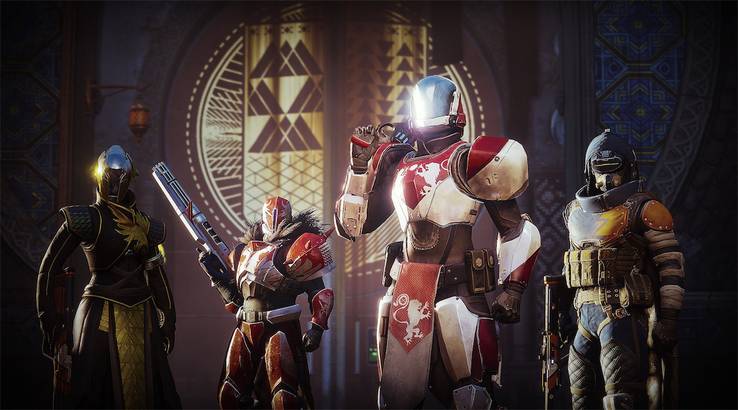 The biggest change coming when
Shadowkeep
and
New Light
launch is changing the playlist structure. Quickplay and Competitive, two staples of the Crucible menu, are getting removed from the Director completely. Instead, players can select Classic Mix, a playlist that is based on player connection and includes Control, Clash, and Supremacy game modes. A 6v6 Control playlist is also available, intended as a good starting point for newer players. Finally, there are 4v4 and a 6v6 weekly rotating playlists which include other modes like Clash, Supremacy, Mayhem, Lockdown, and Countdown. Competitive players seeking Glory now have two options, a 3v3 Survival mode and a Solo queue variant.
The upcoming New Light update/refresh also brings a newly overhauled skill-matchmaking system. While the 6v6 Classic Mix playlist is entirely connection-based, the others will continue to utilize the newly redesigned Skill-based matchmaking. Without going into too much detail, the goal with these changes was to add a bit of variety for players in an effort to prevent continued games where players get stomped match after match. This Fall, the new system will hopefully provide players with greater variety, with some matches going down to the wire and others could be another stomping. The skill match changes also brought about changes to how players earn Glory, with player skill value also impacting how much is gained or lost.
Season Time At Destiny:
With Shadowkeep comes the "Season of the Undying," and a new seasonal rewards system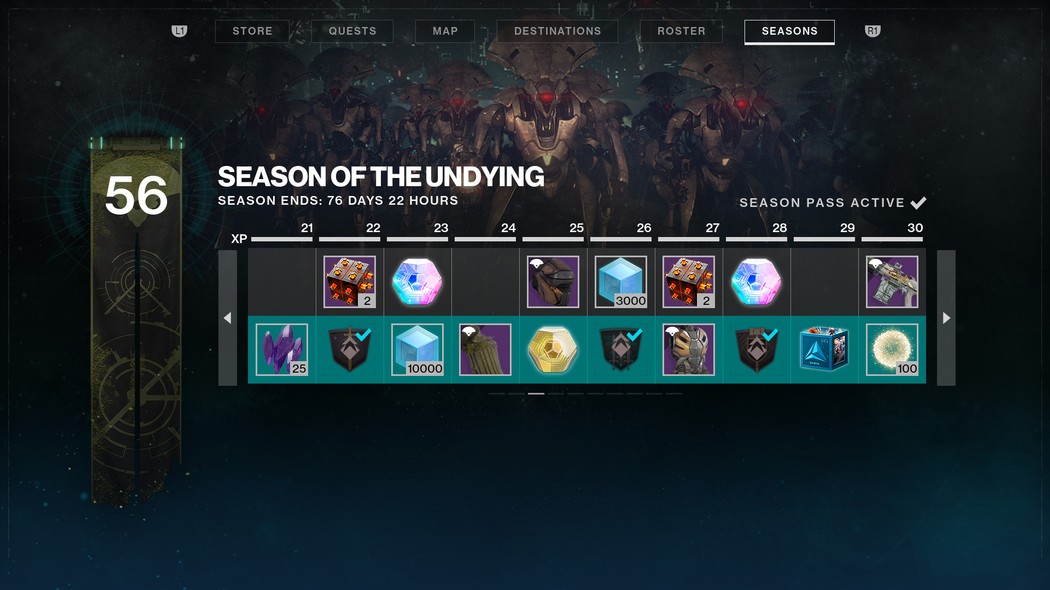 Previously, once you hit the XP cap in Destiny, gaining additional XP would only reward you with random cosmetics, but now that progress will go towards unlocking Season Ranks. There's 100 Ranks each season, with rank rewards that range from cosmetics to weapons to exotic quests. These rewards will be available to all players, but Season Pass holders will get a few of these rewards earlier than free-to-play players. Additionally, Bungie will allow players to buy Seasonal Ranks as a season ends, as a way for players that want to catch up can still get the rewards even if they didn't have the time to grind them out. Exact pricing and timing are still unknown, but Luke Smith wrote "we're currently thinking of enabling this somewhere in the last 2–4 weeks of the Season."

In addition to these rewards there's the Seasonal Artifact, also available to everyone. This item has perks that you can unlock over a season to power up your Guardian and create new builds with. However, in the name of rebalancing and keeping the game fresh, each season will come with it's own Artifact, meaning the build you're playing at the end of Shadowkeep will go away when the season turns over.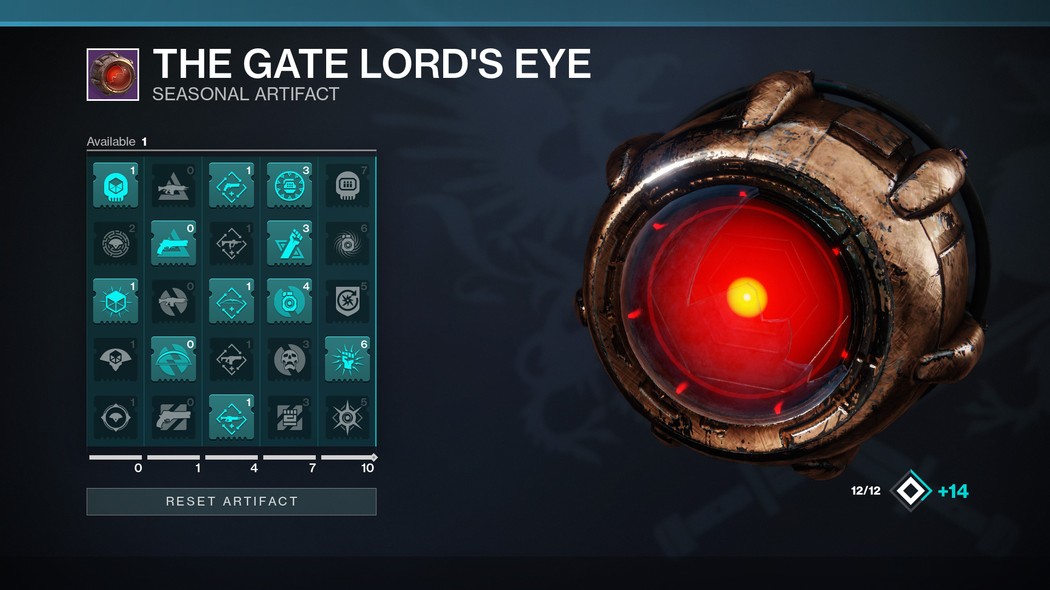 Another big change this time around is that instead of buying an Annual Pass, which included all of the Seasons for Year Two of Destiny 2, you will be able to buy Seasons individually. When you buy the Season Pass for a specific season, you get access to that season's exclusives, which include the "Premium" track on the Seasons Rank UI (their name, not mine). Shadowkeep's Season of the Undying is included in the $35 ticket price, but each future season will be $10. While currently there's no way to purchase an Annual Pass, the Digital Deluxe version of Shadowkeep, which is $60, includes all 4 Seasons in Destiny 2 Year Three. The fact that you don't require previous DLC ends up making Seasons like a sort of soft-subscription. Think you won't be playing Destiny 2 for a few months? Skip a season, hop back in next time.
What is Destiny 2: New Light?
New Light is Bungie's attempt at a free-to-play game for Xbox One, PlayStation 4, PC via Steam, and Google Stadia. You can play substantial portions of the game's content but not everything is included in the deal. All Destiny 2 players will be automatically converted to the free version of New Light when it launches and they will keep all their purchases and entitlements, such as expansions.

How much content does New Light have?

A generous part of Destiny 2 is available with the free version; you get access to all of Destiny 2's year one content, which includes two complete expansions – Curse Of Osiris and Warmind, with no cut content and all stories and quests. You can also explore all planetary locations, including newer ones such as Tangled Shore and Dreaming City from the Forsaken expansion. Players will also have access to the Gambit matchmaking mode, as well as three Raids, all Strikes, and competitive multiplayer mode The Crucible.
the free version will include:
Patrolling the Moon destination

The opening mission of Shadowkeep

Two new strikes

Crucible Updates

Two returning PvP maps from the D1 era—Widow's Court and Twilight Gap

Elimination in Crucible Labs

Armor 2.0 build customization

Eye of the Gate Lord Seasonal Artifact

New finishers

Two new pinnacle weapons: one for Gambit and one for Crucible

Free Seasonal Rank rewards, which include:

New Exotic weapon—Eriana's Vow

Three Legendary armor sets (1 per class)

Two Legendary weapons

Best of Year 2 Bright Engrams

Glimmer and upgrade modules
If you do buy Shadowkeep you get, in addition to the above:
The full Shadowkeep story campaign and questlines.

A new Dungeon

A new Raid

The Season Pass for Season of the Undying, which includes:

Access to a new seasonal activity, the Vex Offensive, which includes:

Four Legendary Weapon drops

Random Drops for the Season Legendary Armor Sets

Additional weekly and daily bounties

Additional weekly challenges with powerful rewards

A new weapon quest for an Exotic Bow, Leviathan's Breath

The Premium Track of Seasonal Rewards:

These rewards you'd get later in the non-Premium Track you receive on Rank 1:

A new Exotic Hand Cannon, Eriana's Vow

Three Legendary armor sets (1 per class)

Three universal ornament armor sets (one for each class)

An Exotic weapon ornament for Eriana's Vow

Two Legendary weapon ornaments

A new finisher

An Exotic emote

An Exotic ship
Will I be able to access anything from Shadowkeep in New Light?
Yes, instead of being locked out of the brand new content anyone playing the free version can patrol the new Moon location, access the opening mission, challenge the two latest Strikes, and access new Crucible updates. On top of that, any significant feature changes and seasonal rewards will also be available to all New Light players.
A Threesome Or A Orgy?
you can have a threesome in pretty much most areas of the game unless you wanna upgrade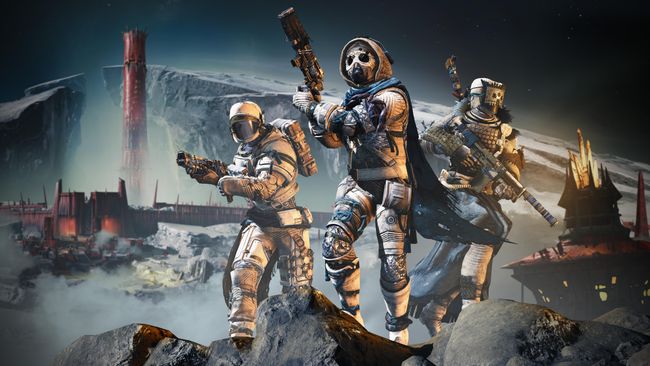 to raids which is 6 player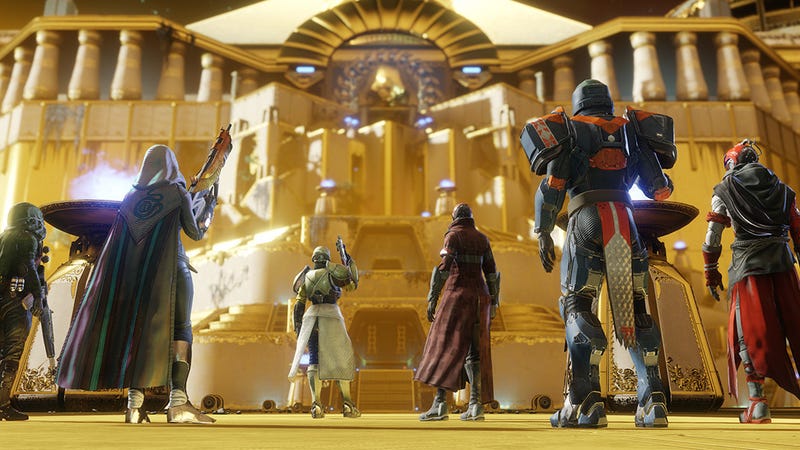 Destiny 2 Shadowkeep will feature a new raid called Garden of salvation release date is Saturday, October 5.

The Garden of Salvation is a six-player end-game activity set in the Black Garden, the birthplace of the Vex. Players visited the Black Garden in the main story of the original Destiny, but only for a story mission. The Garden of Salvation is much more ambitious and will feature multiple encounters, so it should flesh out our understanding of both the Black Garden and the Vex.