Welcome to the general all encompassing monster hunter community thread. This thread can be used for anything Monster Hunter related, just a tip use the
threadmark
* function when posting to create a way to label what game you want to discuss.
Some Background Info:
Monster Hunter (モンスターハンター) is your basic fantasy themed action role playing video game. The first game, Monster Hunter, released in 2004 on the PS2. The core loop of Monster Hunter is gaining loot from slaying, or capturing, monsters, gathering other resources, and completing quests for rewards. In return a hunter uses the resources obtained to craft weapon, armour, and other items. The game does allow one to solo, but the game does feature online play. Typically up to four people.
Game List:
Internationally Released Games:
First Generation:
Monster Hunter - PS2 - September 21, 2004 / May 27, 2005
Monster Hunter Freedom - PSP - May 12/23, 2006
Second Generation:
Monster Hunter Freedom 2 - PSP - August 29, 2007 (NA) / September 7, 2007 (EUR)
Monster Hunter Freedom Unite - PSP / iOS - June 23, 2009 (NA) / June 26, 2009 (EUR) / July 3, 2014 (iOS)
Third Generation:
Monster Hunter 3 Tri - Wii - April 20, 2010 (NA) / April 23, 2010 (EUR)
Monster Hunter 3 Ultimate - 3DS / WiiU - March 19, 2013 (NA) / March(?) 22, 2013 (EUR?)
Fourth Generation:
Monster Hunter 4 Ultimate - 3DS - February 13, 2015
Monster Hunter Generations - 3DS - July 15, 2016
Monster Hunter Generations Ultimate - Switch - August 28, 2018
Fifth Generation:
Monster Hunter World - PS4 / XBX / PC - 2018
Spin-Offs (not all listed):
Monster Hunter Dynamic Hunting - iOS / Android - June 1, 2011
Monster Hunter Stories - 3DS / Mobile - September 8 2017 (3DS) - Mobile - December 4,2017 / September 8, 2017 / September 25, 2018
Japan Only Released Games:
First Generation:
Monster Hunter - PS2 - March 11, 2004
Monster Hunter G - PS2 / Wii - January 20, 2005 (PS2) / April 23, 2009 (Wii)
Monster Hunter Portable - December 1, 2005
Second Generation:
Monster Hunter 2 dos(?) - PS2 - February 16, 2006
Monster Hunter Portable 2 - PSP - February 22, 2007
Monster Hunter Portable 2G - PSP / iOS - March 27, 2008 / May 8, 2014 (iOS)
Third Generation:
Monster Hunter 3 Tri - Wii - August 1, 2009
Monster Hunter Portable 3rd - PSP - December 1, 2010
Monster Hunter 3 Tri G - 3DS / WiiU - December 10, 2011 / December 8, 2012 (WiiU)
Fourth Generation:
Monster Hunter 4 - 3DS - September 14, 2013
Monster Hunter 4G - 3DS - October 11, 2014
Monster Hunter X - 3DS - November 28, 2015
Monster Hunter XX - 3DS / Switch - March 18, 2017 / August 25, 2017 (Switch)
Fifth Generation:
Monster Hunter World - 2018
Other game that exist are games under:
Frontier Series
Diary Series
Other spin-offs
MMO
Screenshots: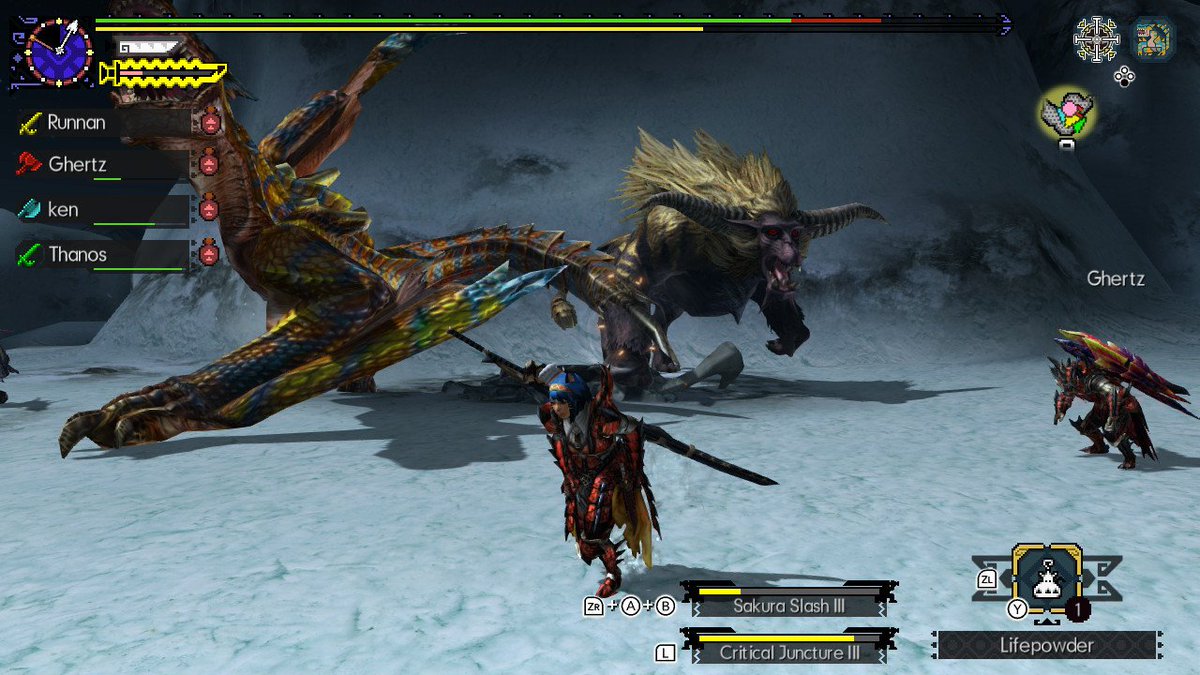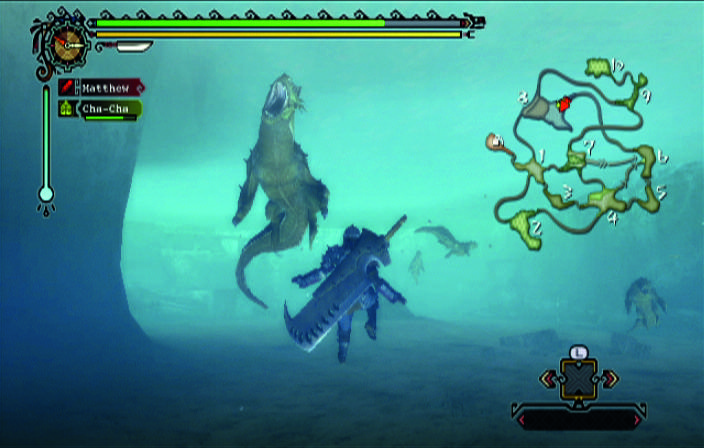 Videos:
Last edited: