Oct 19, 2018
878
5,450
93
29
Me And My Droid: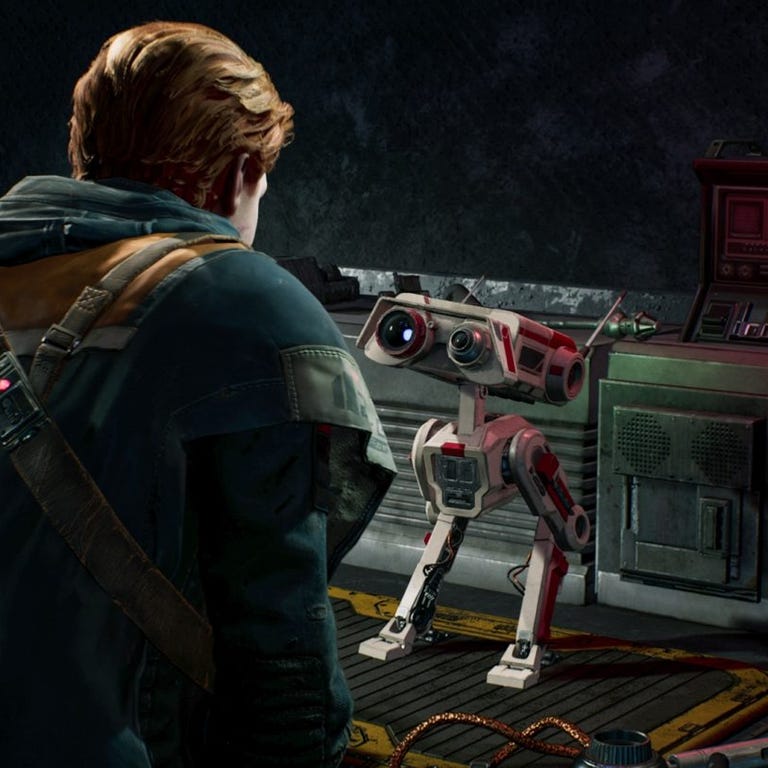 Developed by Respawn Entertainment – the team behind sci-fi shooter series Titanfall and battle royale hit Apex Legends – Fallen Order introduces Cal Kestis, a Jedi padawan and one of the last of his kind. The game follows on from Revenge of the Sith, with the Jedi Order in ruin after being destroyed from within by Darth Vader. Cal had been forced into hiding when the Empire announces Order 66, demanding the extermination of all Jedi. Now it's time to fight back.
As a former Padawan on the run from the Empire, you must complete your training before Imperial Inquisitors discover your plan to revive the Jedi Order. Aided by a former Jedi Knight, a cantankerous pilot and a fearless droid, you must escape the evil machinations of the Empire in a story-driven adventure. Explore and overcome a wide range of challenges focused on combat, exploration and puzzle-solving.
You Underestimate My Power: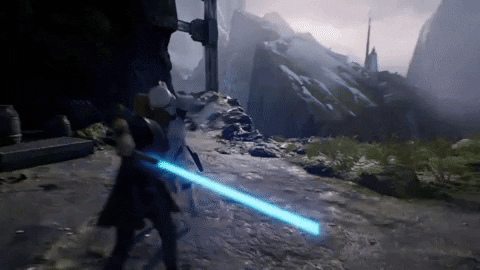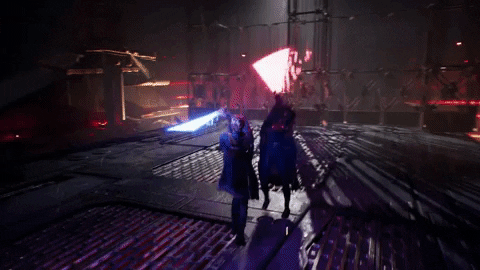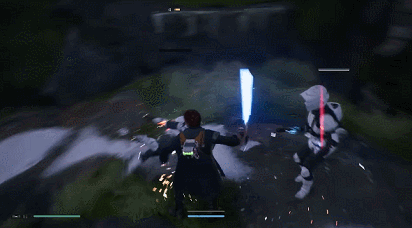 Throughout the game, the player earns XP via combat and mission objectives, while an RPG-style skill tree helps emphasise the sense of progression as Cal rediscovers his Jedi powers and unlock new ones such as Dash Strike, a lightsaber lunge that's perfect for closing gaps during combat.
Thankfully, developer Respawn Entertainment has crafted a layered combat system, offering a variety of cool ways to even the odds. Standard attacks deliver satisfying lightsaber swinging action capable of significantly damaging low-level adversaries, while chipping away at more formidable foes' health bars. Mixing this basic maneuver with blocks and parries is even more effective. The former results in cinematic clashes with those baton-brandishing baddies, while the latter is always accompanied by a stylish animation. Delivering a follow-up attack or final blow by flipping over the back of an enemy is a highlight.
Blocks can also be used to deflect blaster fire back at targets, a smart move if you're looking to eliminate ranged stormtroopers, while also dealing with closer threats. Defiantly walking toward one of those turret troopers, lightsaber raised and ricocheting blasts back at them, is especially rewarding; even more so when you finish them off with the aptly named "Leaping Slash" — an unlockable skill that sees you delivering a devastating overhead strike.
Do You Like It Hard:
To keep the lightsaber feeling like a lethal weapon that can cut through stormtroopers in one hit, you can't simply give enemies more health at higher difficulties. Instead, Respawn found other ways to keep combat accessible and allow for a deeper challenge.
"On Grandmaster, you can still kill a Stormtrooper in one hit. What we're tuning is the enemy aggression. We're tuning the size of the parry window, the difficulty of these abilities to pull off. There's a really rewarding mastery loop in those higher difficulties," Mager said. More specifically, three meters are adjusted when you adjust the difficulty: Parry timing, incoming damage, and enemy aggression.
What Is This Tomb Raider: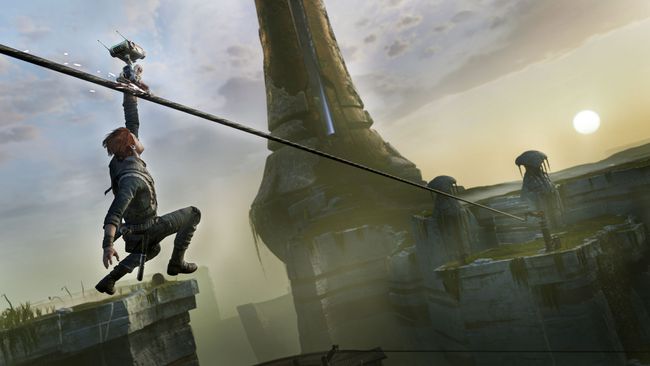 Gameplay alternates between action sequences, puzzles, and some light platforming, with the focus on exploration being the glue that ties it all together. Your curiosity can reward you with items that can increase your maximum health or Force power. You can also find objects to scan that give you some lore information and experience points, which help you unlock abilities and power-ups in a skill tree.
alot of places have alternative path which twists and turns around the map much like in previous
Dark Souls
games, and the welcome relief of that shortcut meant we could now go back and take our time to explore the area we had rushed through, safe in the knowledge that we could skip right through to the next section without the headache of the previous area.
This also allows for super-secret hidden areas that could have deadly enemies or useful items lurking among the puzzles.
When In Doubt Dance