Crossbell City Councillor
Dec 6, 2018
3,984
9,814
113
​
Welcome to the Metacouncil's Official Thread of Trails to Azure! I'm sure you all have played the first half of the duology, right? No? There will be spoilers abound, so please consider heading back to my Zero OT or play the game to completion! We'll hope to see you again soon!

Late last year, we followed The Special Support Section's growth from Crossbell PD's black sheep to a household name. In Azure, we will follow the SSS at the peak of their career, dealing not only with low-level public issues, but also lending their hand to the highest level of Crossbell's government. Set just a few months after the events of Trails from Zero, a temporary peace is soon broken with the rise of multiple organisations with ulterior motives. As a buffer state between Erebonian Empire and the Republic of Calvard, Crossbell is soon caught in the heightened geopolitical tension in the region. At the forefront of this brewing conflict, the SSS will play a major role in determining the fate of the region, while also dealing with their own personal circumstances.
​
Store page, soundtrack and merchs:
Game Music,The Legend of Heroes Ao no Kiseki Original Soundtrack,CD Album listed at CDJapan! Get it delivered safely by SAL, EMS, FedEx and save with CDJapan Rewards!
www.cdjapan.co.jp
Open a Box of Possibilities ✨ Officially Licensed Merchandise 💡 Premium Enamel Pins in Collectors Boxes 👑 Falcom, WayForward, Atlus and more are coming soon!
www.pinbox.store
​
Save Data Transfer
​
Starting a new game with a clear save data from Trails from Zero will earn several starting bonuses in the form of items, among other things. Clear data character levels, Bond levels, Fishing and Detective Ranks and learned Combo Crafts can be carried over. Additionally, some dialogue in Trails to Azure will change depending on what support requests you have completed and which NPCs you have met in Trails from Zero.
Pom! Pom! Party!
​
If you're already familiar with Puyo Puyo Tetris, the gameplay in this mini-game will seem oddly familiar. Do consider speaking to NPCs and completing their requests in order to challenge them in this mini-game to become Crossbell's top Pom Master!. The reward of completing this mini-game is one of the strongest items in the game.
Enigma II
​
The latest evolution of Battle Orbment developed by the Epstein Foundation, Enigma II feature a special quartz called a 'master quartz' can be placed in the centre of an Enigma, allowing its user to activate more than twenty powerful new arts. Completing battles with a master quartz will refine and enhance it over time, eventually earning a special art known as a master art. These artes are the strongest attacks in the game. Hence, only by completing certain high-level requests that the master quartz can be earned.
​
The Crossbell State
Crossbell Police Academy
​
Lloyd is a graduate of this school. This academy is a school for police recruits located in the Knox Forest southwest of Crossbell City. In addition to instructing general law enforcement personnel, the academy also provides lessons for handling police vehicles, as well as training for detectives and forensic officers awaiting certification. There are also a variety of administrative facilities on the premises, such as a prison and a training area for the Crossbell Guardian Force.
Orchis Tower
​
The new crown jewel of Crossbell City which also serves as its new City Hall, this building is located in the northern side of Crossbell City. At 40 stories tall, it is the first skyscraper in the history of the continent. Built as a hub for Crossbell's administration, it is also intended to serve as a centre of international dialogue and trade in western Zemuria. Its development was financed by IBC, and was under construction during the events of Trails from Zero. Finally, its construction was completed, and the building unveiled shortly after new mayor Dieter Crois took office.
Mishelam Wonderland
​
Tio's own slice of paradise, this is a theme park built on the other end of Lake Elm from Crossbell City. Its many attractions, such as the ferris wheel and the Horror Coaster, make it one of the state's most popular tourist destinations alongside Arc en Ciel. A place of respite among the busy days of SSS, MWL is a magical place where memories are made eternal.
​
Women Who Changed the World
NOTE: this section contains minor spoilers to some of the most important characters in Azure.


Mireille
​
A Warrant Officer of Crossbell Guardian Force at Bellguard Gate and former colleague of Randy. Bright and hardworking, Mireille kept her unit together despite the incompetence of their former commander. She has negative feelings about Randy's departure from the CGF.
Sonya Baelz
​
Formerly the deputy commander of Crossbell Guardian Force at Tangram Gate, she is a calm, collected, and intelligent ranking officer who assisted the SSS during the events of Trails from Zero. After the resignation of her disreputable predecessor, she took his place as commander of the Crossbell Guardian Force. Sonya strives to reform the CGF while also preparing for the potential threat of the two major powers bordering Crossbell.
Rixia Mao
​
Ilya Platiere's protégé, she is an up-and-coming performer who made her glorious stage debut in Trails from Zero. Her true identity is that of Yin, a skilled xiongshou--or assassin--who is feared throughout the Republic's Eastern Quarter.
Kilika Rouran
​
Kilika was formerly a receptionist at the Zeiss branch of the Liberlian Bracer Guild. She is also a master of Taito, an Eastern martial art. She is serving as the head of the Republic's intelligence division: The Rocksmith Agency. Furthermore, she meets the SSS in Trails from Zero under the guise of an entertainment industry producer and helps them resolve the incident in Crossbell, though seemingly for her own separate purpose.
Arianrhod
​
Formerly known as the Steel Maiden, she is known to have a noble personality and the disposition of a warrior, having been raised since birth to be a knight.
​
Screenshots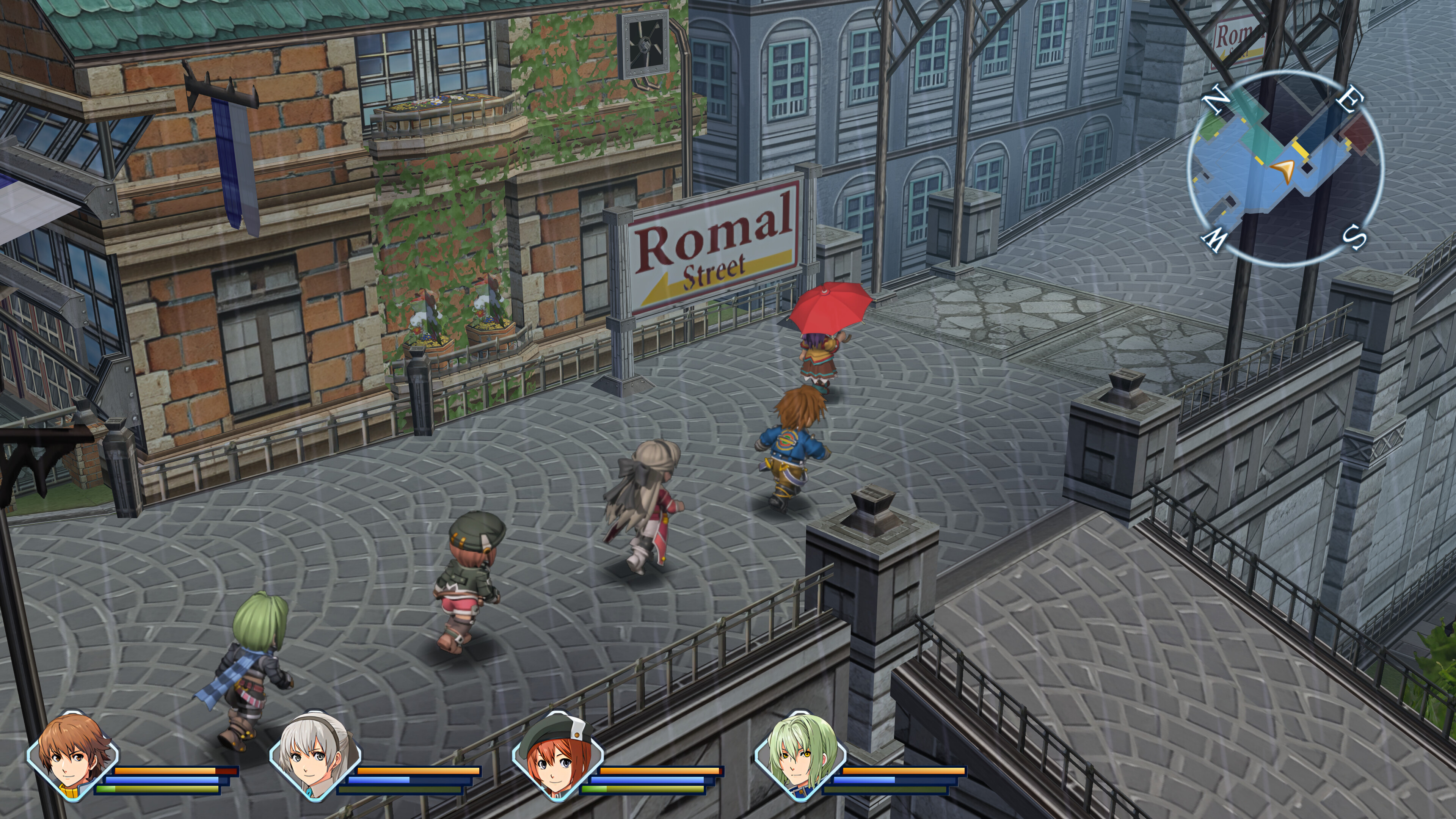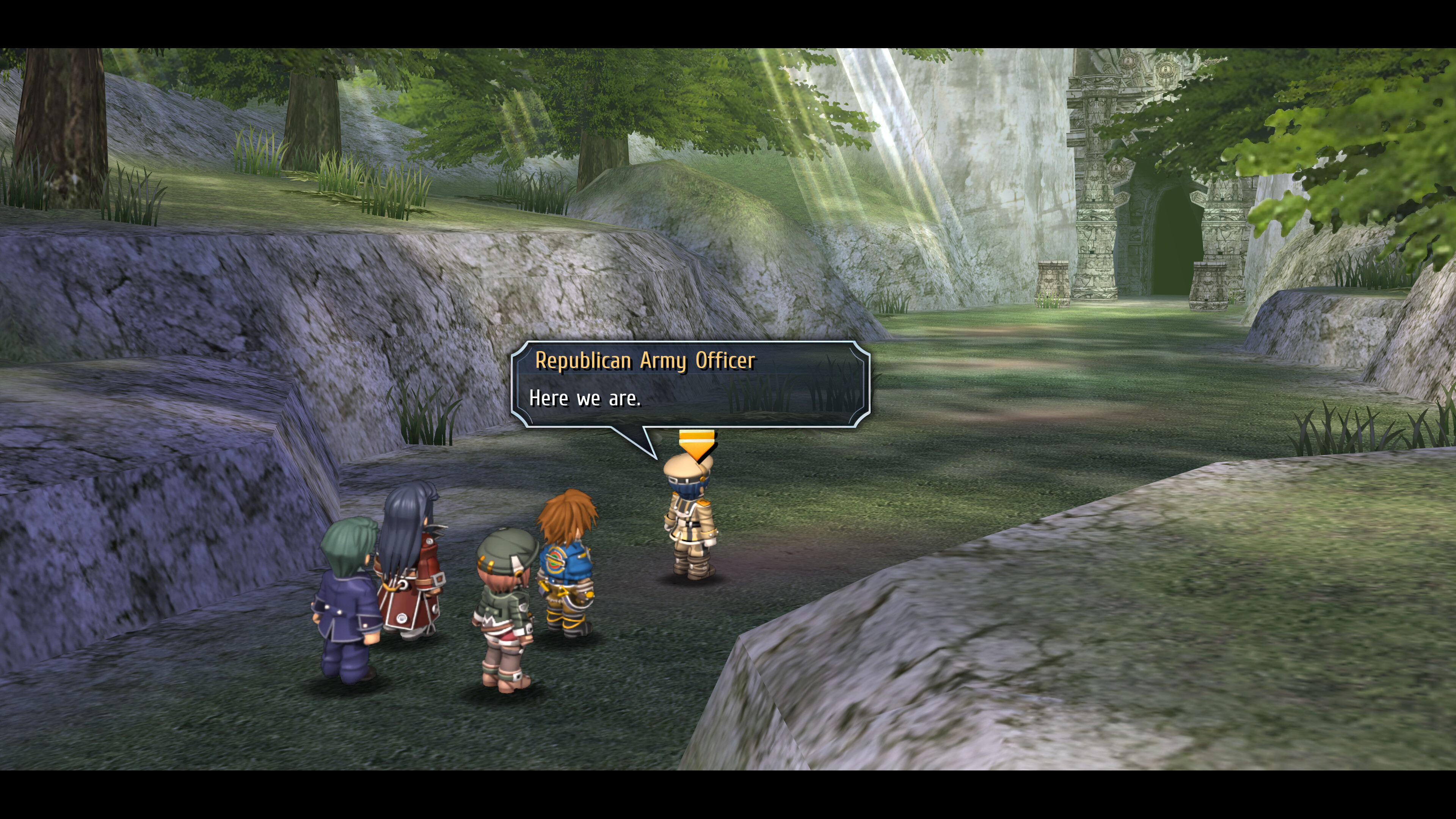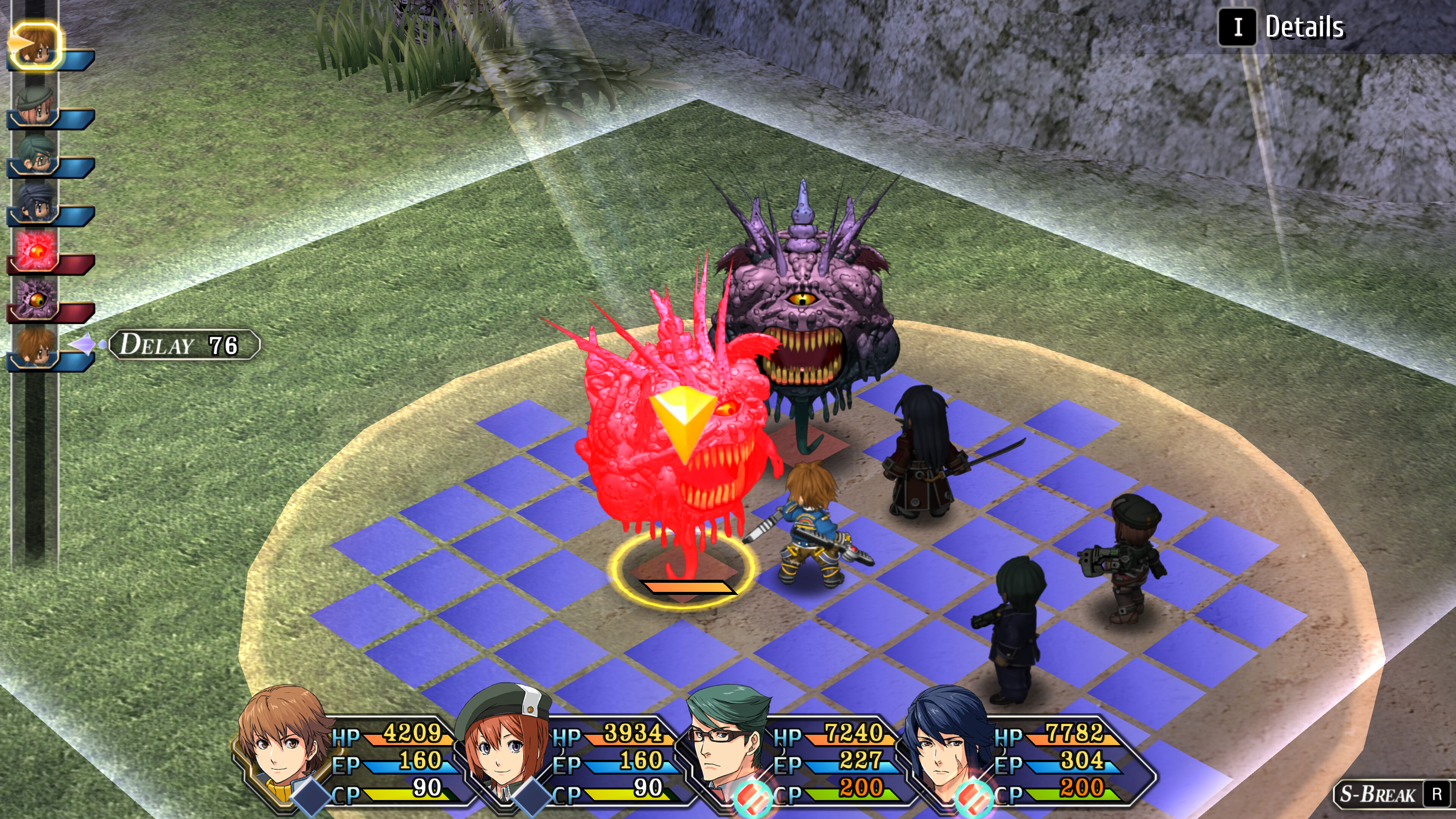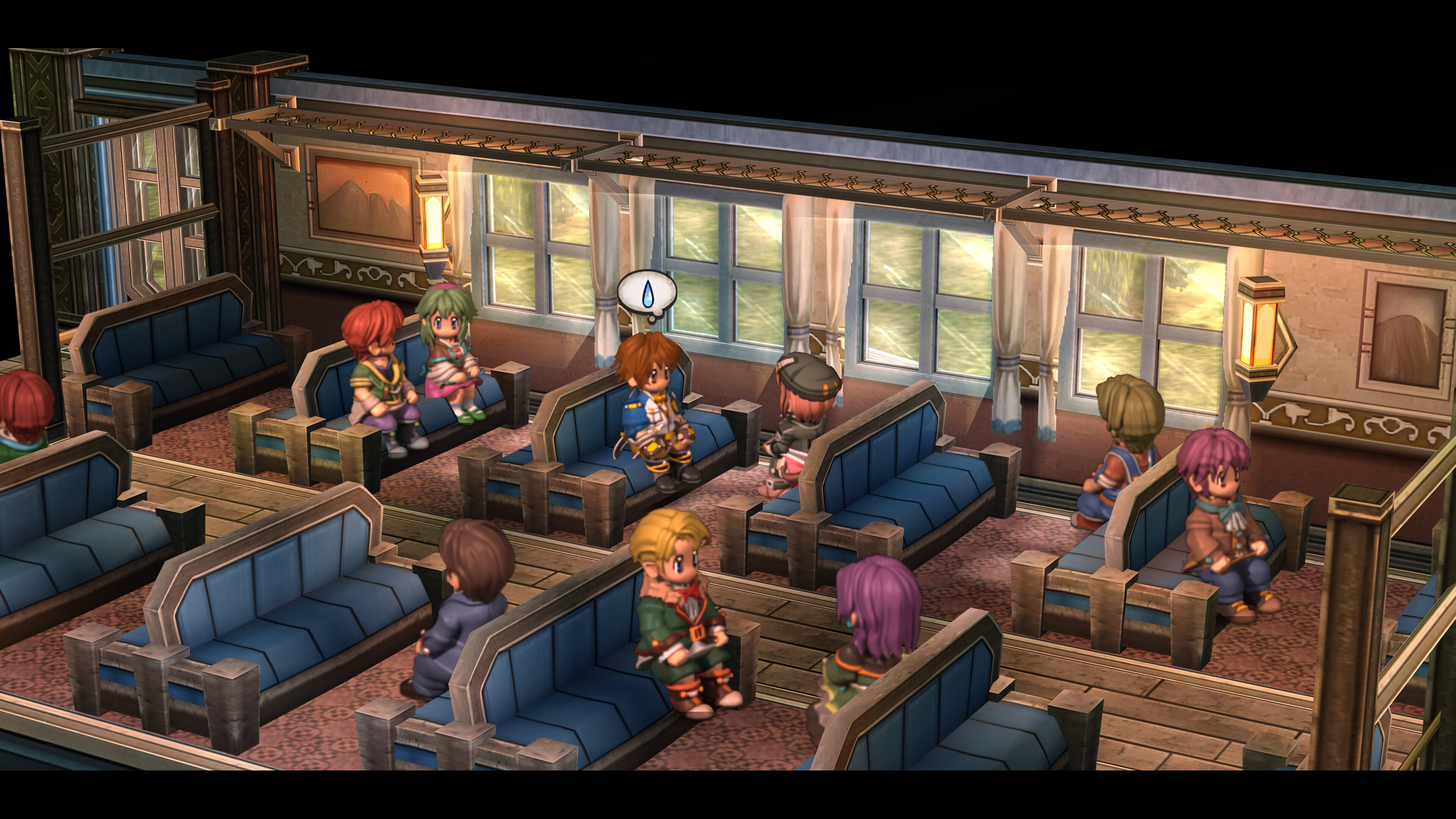 ​
Last edited: