It's a strange world. Let's keep it that way.
Jan 28, 2019
6,647
13,464
113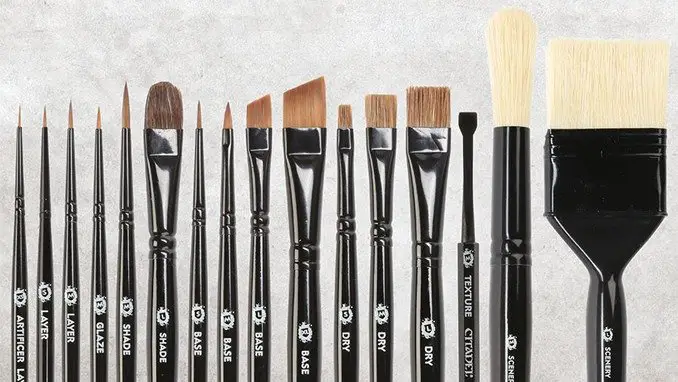 Introducing miniature painting may be a bit difficult. Where to start ?
In the beginning there were pigments. And man's love to put those on every sort of shit, because ! Who doesn't like colors ?
Then there were those damn teenagers and their inextinguishable lust for power fantasy, thinking to themselves that this Michelangelo would be cooler with a power sword. Or a gun. Maybe side-boobies, too. Yeah, that, that would be a motherfucking sculpt.
Then Games Workshop was created and it was the rapture of wallets. That's it. No more wallets.
...Poof.

​
---
- TIPS : Make our own OT -
You can totally change a couple of words and do the model kit version of this fine introduction. Just replace the sword with a giant robot with a big gun. Keep the side boobies, though.
---
"Oh God this is horrible, I'm shitting that up as I write and I will soon be out of jokes"
- The thread creator
Bolt Action, a hit with the grognards​
Warhammer Age of Sigmar, it's complicated​
I'm smart so I typed model kit on google​
Some people don't paint armies and prefer painting nice things for the sake of it​
---
USEFUL STUFF -
A desk
Good lightning, with preferably multiple lamps, shadows can go fuck themselves.
Some magnifying glass could definitely come in handy. There are 'headset' ones, there are also those that are mounted on an articulated arm.
Some miniature grips, like the RGG360 I will try to snag tomorrow.
A wet palette because it's trendy.
A mortgage to buy the paint and brushes.
It would help if you had some miniature to paint on, too, but ah, technicalities.
AVOID -
Cats. They don't appreciate fine arts. Tend to chew on brushes, mini, drink paint water, clean paws in paint water. Philistines.
---
IMPRESSIVE YOUTUBERS -
Ninjon
Goober
REMEMBER TO THIN YOUR PAINT, MOTHERFUCKERS !
Last edited: