Dec 6, 2018
1,630
3,154
113
~~ ABOUT THE CONTEST ~~
As we all know, the mark of a true forum warrior is a sick sig. It commands respect, authority and is a beautiful field of self-expression. With this small and completely not serious contest, I'd love to bring a bit of that vibe back into our lives and experience that beautiful and naive moment in time once more.
To be clear, I don't really have a prize planned, but I think we could just submit our creations for the love of the game so to speak and then vote on what we think is the peak gamer sig here. Everyone will be a winner though because we'll all get to feast our eyes and hearts on your work! The aim here is not to make something amazing, but rather to capture the essence of an era.
I'll leave submissions
open
until the
end of June
thereabouts and then assemble a list so we can pick our favs.
Below, you'll find all you need to get started on your very own signature that expresses how you
truly
feel. I encourage both diehard sig makers and people new to this alike to give it a shot. This is one of those things where rapid iteration produces better results than keeping at it on one signature. And your first go will likely be just the thing we're looking to achieve with the naughties a e s t h e t i c.
The only rule is no rulez (but do try to keep things SFW).
Text in the signature is optional but encouraged. In addition to game characters, anime is also an absolutely valid and excellent choice. Submit and show off as many entries as you'd like.
When you've got a few minutes to spare, grab your drink of choice, put on some Linkin Park and vibe out for MAX results.
ALSO, feel free to use this thread to post some the work out there you like and appreciate, or perhaps some of your own old sigs!
~~ R E S O U R C E S ~~
Free image editing software:
Paint.NET is free image and photo editing software for computers that run Windows.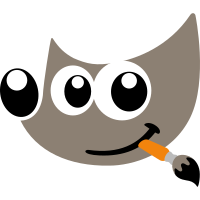 The official download page for all things GIMP! Please only use the official binaries provided here unless you really, really know what you're doing (it's the only way to be safe). We try to provide binaries in-time with regular releases, but may occasionally be delayed as the packagers …
www.gimp.org
Video game and anime renders:
Game-Art-HQ - The big Video Game Art Community and Game Character Database
www.game-art-hq.com
PngJoy provides largest collection of free hd png images with transparent background. Hundreds of thousands of high-quality png images and cliparts are free unlimited download. Upload and share your work!
Special FX:
(I found a cool page with legit looking C4D effects, but all the links are broken. If you want spice things up, I suggest googling C4Ds and applying them using layer properties like linear dodge or screen, for now)
Cool fonts:
Archive of freely downloadable fonts. Browse by alphabetical listing, by style, by author or by popularity.

www.dafont.com
MOOD (AMVs baybeeee):
If you're looking for some edgy flavor text, I'm sure there's pure gold in game forums and FAQs from the time:
GameFAQs has over 60,000 message boards for game discussion, social talk, and more.
Reference material:
Last edited: