May 25, 2019
104
225
43
38
I don't buy particularly high performance pc parts. Usually have budget to middling that keep up (maybe a bit ahead) of what the current console can do. I probably could afford to make a nicer machine, but I actually prefer to maintain two of these modest pc's. I have one at a desk in a kind of office, and one hooked up to the tv in the living room.
One of the fuckin weirdest excuses to avoid pc gaming is the one where you don't want to play at a desk. Streaming etc solutions are discussed but seldom good enough (more because the mind doesn't want to be changed). However, the idea of getting a seperate pc set up for gaming and dedicated to tv use is like…. completley off the table. Madness, even. TWO pcs???!
Meanwhile you can have 2 or 3 self contained computers hooked up there in the form of consoles and not think twice. If you use a computer for work, you can say that computer is pulling its weight already. Probably should be set up appropriate for the work you do. Why is it so crazy to get another one set up for gaming in the living room? However, it's like unfathomable to own two pcs for alot of potential players.
That's talking with console players, tho. If you are into pc gaming, you're probably a lot more open minded about a dedicated living room pc. I myself split my resources between those two moderately specced pcs I mentioned.
In my office, I have and oooooold phenom ii office box with 8g of ram (and ive got a few of those old sticks in a drawer for when one fails) with a nice new power supply and a 750ti. I keep it clean inside and make sure the paste and fans are in good condition. It's job is to drive two 1080p monitors, handle maybe a dozen open tabs at a time, and occasionally get a little workout in blender or squeezing out a cut of video. It has four hdd's and four os installs. One hdd is usb portable storage, one with kubuntu, one with Mint and a win10 vm. One with win 7. Two of us share this machine and only use our respective linux boots so things are mostly light and snappy for an old computer. Once in awhile I play a game with it but… comfy couch whaa whaa whaa.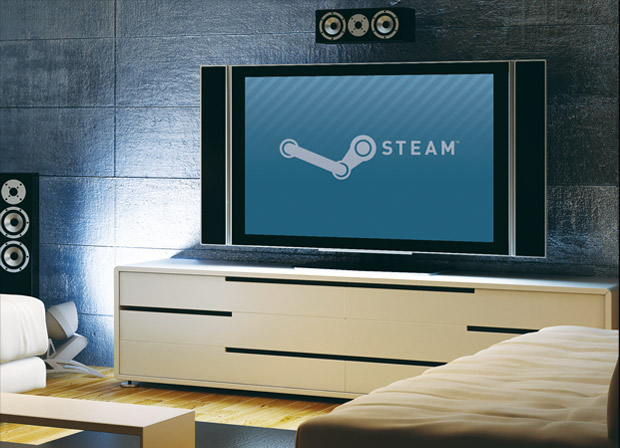 So in the front I have a black, featureless, mini tower. It has an up to date board with a baby ryzen and waiting to be upped to the new models. 8g of whatever the proper modern ram is. Two slots still free to double it for next gen. And an 8g 570 black that I got a deal on. This one has just one drive and it's kubuntu. This is mostly used for playing games and youtube. I've got a small wireless keyboard/ touchpad out there, but the steam controller mostly does what I need. I have one of those wireless dongles for my ds4's so those are right there when you need a d-pad. I love having this computer up there! I like it more than my ps4 or switch. For reference, it plays dmcv similar to the ps4 but at a higher resolution.
Both computers have a job, do the job, and were worth the money. Anyone else do this? Nah? Chose in-home streaming instead? Had to cram it into a console like box?
Last edited: