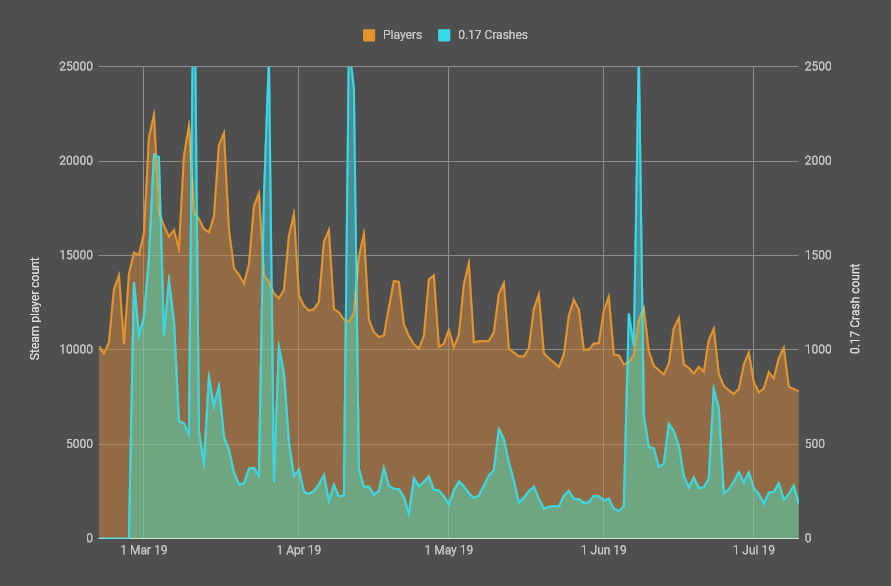 We have a record low in our bug report forum, of only 55 active bug reports. I don't think in the history of Factorio the bug forum has been so clean. No doubt once we mark 0.17 as stable the count will shoot up again. For this weeks graph I added the count of players on Steam as the left...
factorio.com
There was recently some news about G2A, prompted by

a tweet

by Mike Rose of

No More Robots

. In a follow up tweet he said:

Please, if you're going to buy a game from G2A, just pirate it instead! Genuinely!

.

We have talked about the grey market resellers in some previous Friday Facts (

FFF-145

and

FFF-171

), and our stance is pretty much the same as Mike, we would rather you pirate Factorio.
more at the link.