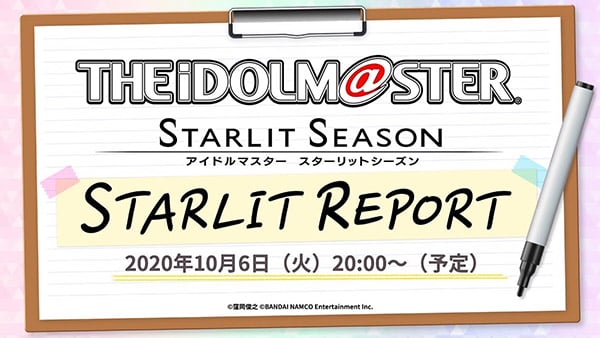 Bandai Namco will host a "Starlit Report" live stream for The Idolmaster: Starlit Season on October 6 at 20:00 JST where it will share the latest information on the new The Idolmaster title…
www.gematsu.com
Bandai Namco will host a "Starlit Report" live stream for

The Idolmaster: Starlit Season

on

October 6 at 20:00 JST

where it will share the latest information on the new

The Idolmaster

title, the company

announced

. You will be able to watch it on

YouTube

and

Niconico

.

The live stream will feature

The Idolmaster

series general producer Youzou Sakagami,

The Idolmaster: Starlit Season

producer Hayato Kutaragi, Asami Shimoda (Ami Futami and Mami Futami voice actor), and other cast members to be announced.
Was meant to post it here when the news hit, but forgot. Still decided to make the thread now to remind me to update it when the stream happens.
Hopefully they'll announce new characters
and a western release, of course
, because the Million Live representation is weak so far (just the poster trio).