Welcome to the MetaCouncil visual novel book club!
For the very first MetaCouncil visual novel book club, we will be reading the 2008 visual novel,
428: Shibuya Scramble
. 428: Shibuya Scramble is available in English on
Steam
and for the
Playstation 4
.
This is an informal book club, so there is no fixed schedule; you simply read the novel at your own pace, and hopefully share your thoughts along the way. You are of course welcome to organize a reading schedule with other members, should you wish to do so. My personal goal will be to read and write about at least one "chapter" every week.
The book club also has it's very own chat room on MetaCouncil! It can be found by scrolling all the way to the bottom of the page and clicking on the "Enable Chat" button, if you have not already enabled chat. Once enabled, click on the Chat bar on the bottom of the page, and then 'Browse Rooms' to locate the Book Club chat-room.
Just remember to
use spoiler tags liberally
and always indicate how far you are in the story, so that people who haven't caught up to you won't get spoiled and so that people who are ahead of you don't risk spoiling stuff for you.
For general information and past and future book clubs, please see the main Book Club thread: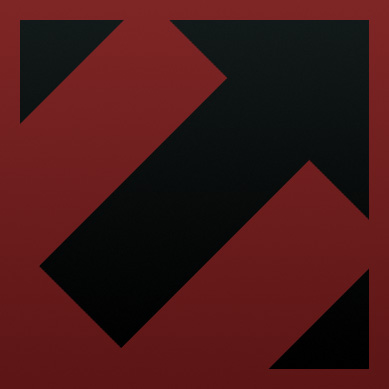 Welcome to the Visual Novel Book Club Meta(Council) thread! This is a club for those who would like to read visual novels in a group setting. Every so often we'll pick a visual novel, read it and comment about it in a thread. It is an informal book club, so there is no fixed schedule; you...

metacouncil.com
The story and characters
A kidnapping on the streets of Shibuya brings together a hot-blooded detective, hard-hitting journalist, former gang leader, the head researcher of a big pharma manufacturer and a part-timer stuck in cat costume for a series of events each more unexpected and outrageous than the last. Can they--or the city itself--make it through the day?
| | |
| --- | --- |
| | |
| Hitomi Your average college student, if you discount the fact that her sister was just kidnapped and the perpetrators are demanding that she deliver the ransom money in front of Shibuya station. A handoff in broad daylight, at the busiest intersection in Japan? It's almost as if the criminals want to be caught...​ | Shinya Kano A rookie detective with his heart in the right place but his head in the clouds, Kano is torn between his sense of duty and his doting fiancée. See, his would be father-in-law is in the city demanding to meet the no-good bum his daughter is dating, but before Kano can smooth things over, there's the small matter of a kidnapping case that needs to be handled first.​ |
| | |
| Achi Endo Shibuya born and raised, Achi keeps trash off his streets, whether that means collecting litter or busting some scumbag upside the head. A former gang leader, he united the neighborhood delinquents into an impromptu vigilante squad but his abrupt departure left some of his former crew holding a grudge. And in a place as small as Shibuya, it won't take long for Achi's past to catch up with him.​ | Minorikawa This rabid journalist isn't a jerk, he just acts like one to get unscripted responses from his interview subjects. Okay, so he actually is a bit of a jerk. But when his old editor calls him up crying that yakuza loan sharks are coming to collect, Minorikawa drops everything to help—and stumbles onto the biggest scoop of his life.​ |
| | |
| Kenji Osawa Brooding and brilliant, all Osawa wants is to be left alone. But alas, when you're the head virologist for a big pharmaceutical firm, everyone wants a piece of your time. He can't keep the real world shut out forever—especially when his involvement with a killer virus threatens to come to light.​ | Tama Obviously, Tama is... a cat. Or is she? Poor Tama can't remember who she really is. All she knows is that she woke up with a bump on the noggin and got roped into wearing this costume to demo a dodgy diet drink. Not a bad gig, except that her boss is liable to jump ship before she gets paid.​ |
Keyboard Controls:
Controller Controls:
Spoiler free guide to bad ends:
vndb Steam Summary A kidnapping on the streets of Shibuya brings together a hot-blooded detective, hard-hittin...
forums.fuwanovel.net
Last edited: