Oct 19, 2018
3,571
8,531
113
About
Official Website:
Genshin Impact – Step into a Vast Magical World for Adventure
Developer: Mihoyo
Publisher: Mihoyo
PC Release Date: September 28th, 2020
Platforms: PC, PS4, Android, iOS
Genshin impact is a free-to-play, story-driven pen-world action role-playing game developed by miHoYo and release for PS4, Nintendo Switch, Microsoft Windows, Android, and iOS. You can play the game alone or with optional drop-in co-op. Though the game is not an MMO, it will require an always-online connection to be played.
You start as one of the siblings as the main character, and you will recruit more party members along the way, whether it's from storyline or wish (gacha). While you basically have a party with you all the time, you can only control one character at a time. However, you can easily switch between them to unleash devastating elemental combos, which is the bread and butter of combat in this game.
Elements and Elemental Reactions
Elements are the building of the world and the source of many miraculous. We have seven different elements in Teyvat,
Pyro, Hydro, Anemo, Electro, Dendro, Cryo, and Geo.
All sorts of things happen when elements interact. Adventurers, travelers, and warriors all use elemental reaction to get things done at a fraction of the effort it might otherwise take. For example, When Pyro meets Dendro, burning occurs, burning deals continuous Pyro DMG.
Weapons
Currently, there are 5 different types of weapons and each character is only able to wield one weapon type. They are
Swords, Claymores (slowest attacks but dealing with Slime's shields and Geo objects, ores), Bows, Poleams (fastest attacks), and Catalysts (attacks considered as elemental damage).
Weapons can be enhanced by consuming other weapons or charms. When the weapon reaches the cap, the upper limit of the weapon level and weapon states can be increased through the weapon ascension (The first ascension increases the max level by 20, and 10 for the following each ascension). At the same time, travelers need to reach a certain level of adventure before they can carry out weapon ascension.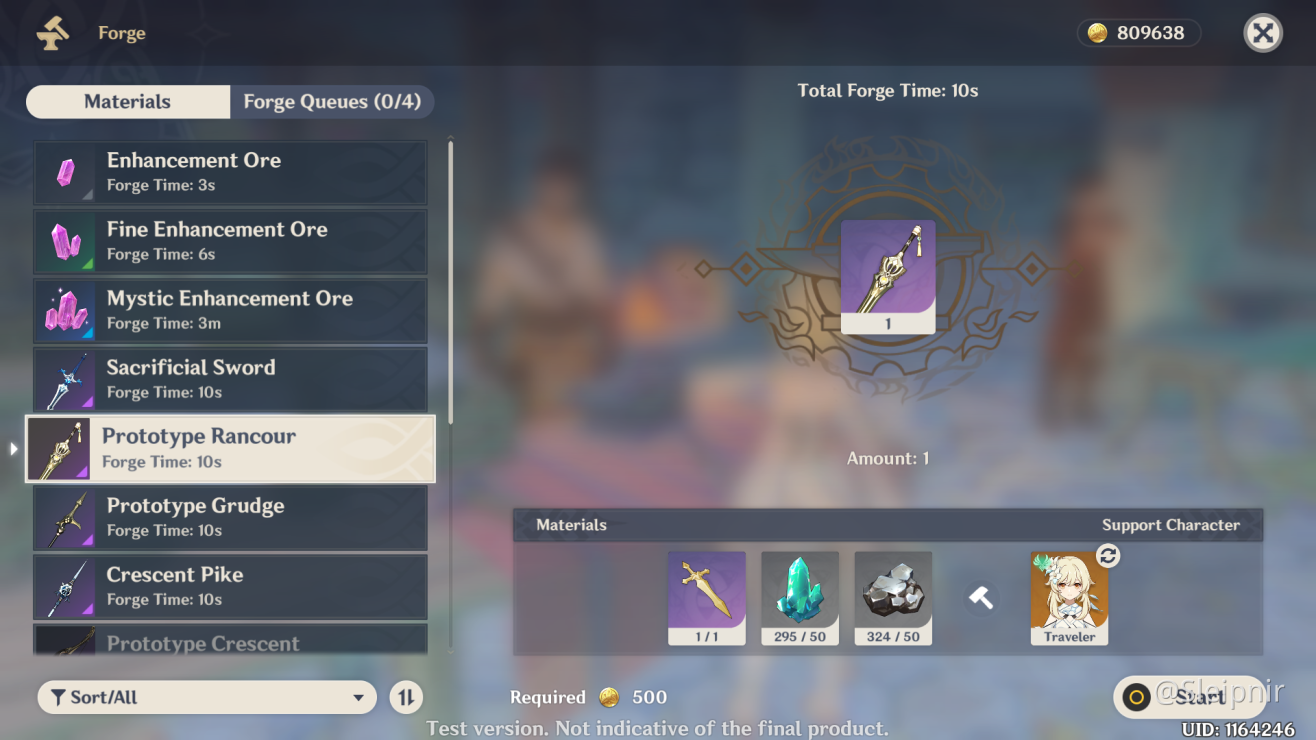 Characters
Currently there are
24 playable characters
from 2 different regions which are Mondstadt and Liyue. Characters' enhancement and ascension are similar to weapons'. Each character has six constellations. Activating constellations can enhance character's talent. By rolling for a dupe character, travelers can get the item for that character to activate constellation. MC's constellation material comes from souvenir shop and main quest reword. Travelers can complete the talent upgrade by consuming the corresponding materials. Additional talent unlocks by character ascension.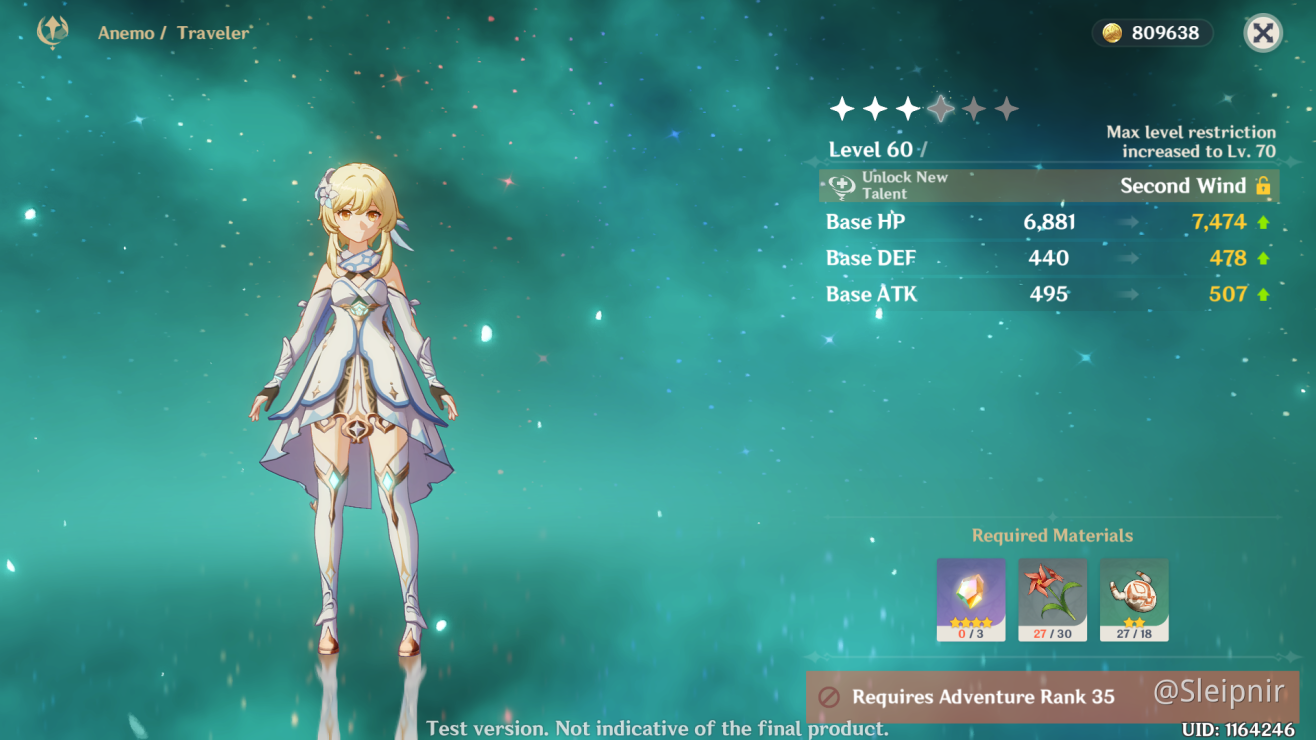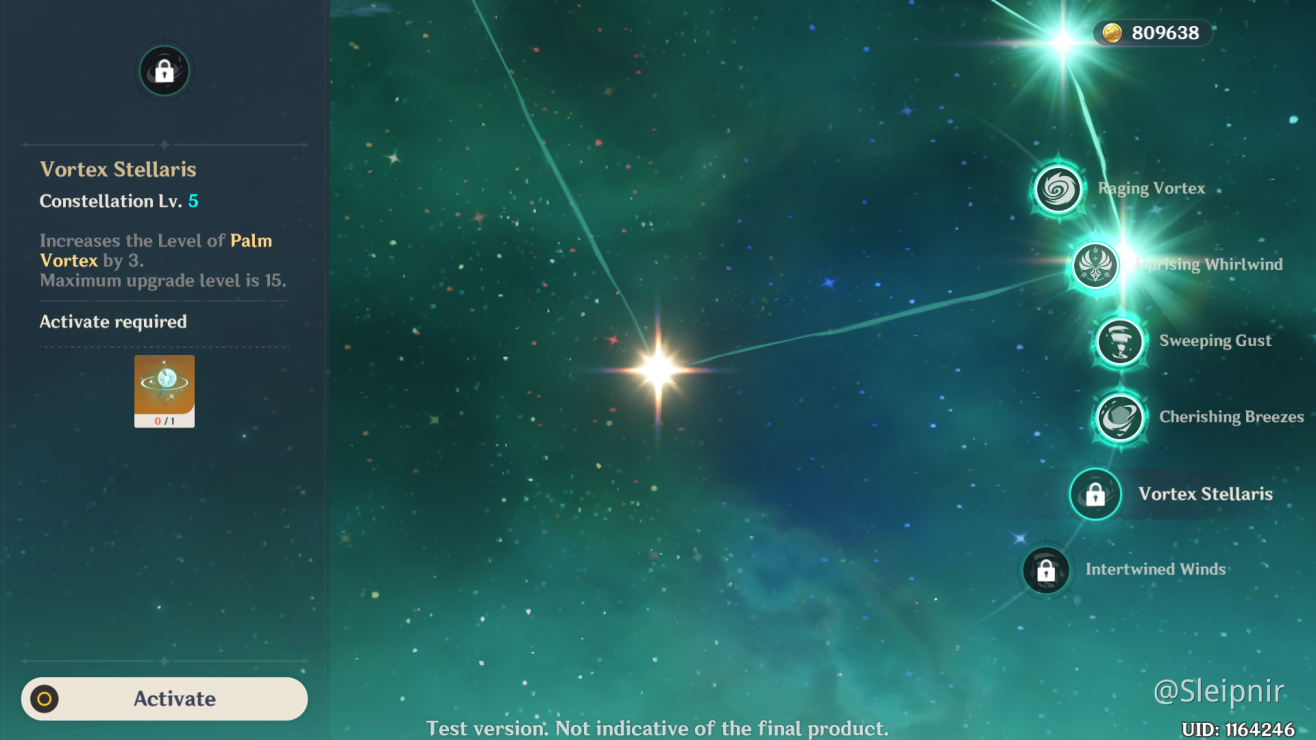 What's a day like in Genshin ?
When you boot up the game, depending on the time you have available, you'll be doing different things. But here is the recommended order for those of you who don't have much time :
Daily Commissions : Because that will be your main income of Primogems, that resets each day.
Resin Spending : As said before, it is important to spend this resource that refills with time, as it directly converts to Experience points.
Battle Pass Completion : Take special care in completing daily BP quests. They don't take up much time, and more or less work in adequation with Resin spending.
Main Story and Quests : Gotta raise that Adventure Rank eventually, right ? The higher is your Adventure Rank, the higher your rewards will be overall, so better do that sooner rather than later.
The Adventure Notebook : This thing is packed with Experience Points and rewards, as well as objectives that will give you a general direction of what to do to progress.
Exploration/Collectibles : Last but not least, the rewards for exploration. This world of Teyvat is filled up with Chests, puzzles and collectibles that will return Experience Points and valuable resources. Whenever you have the time to do so, set your sights on clearing a region of the map.
Media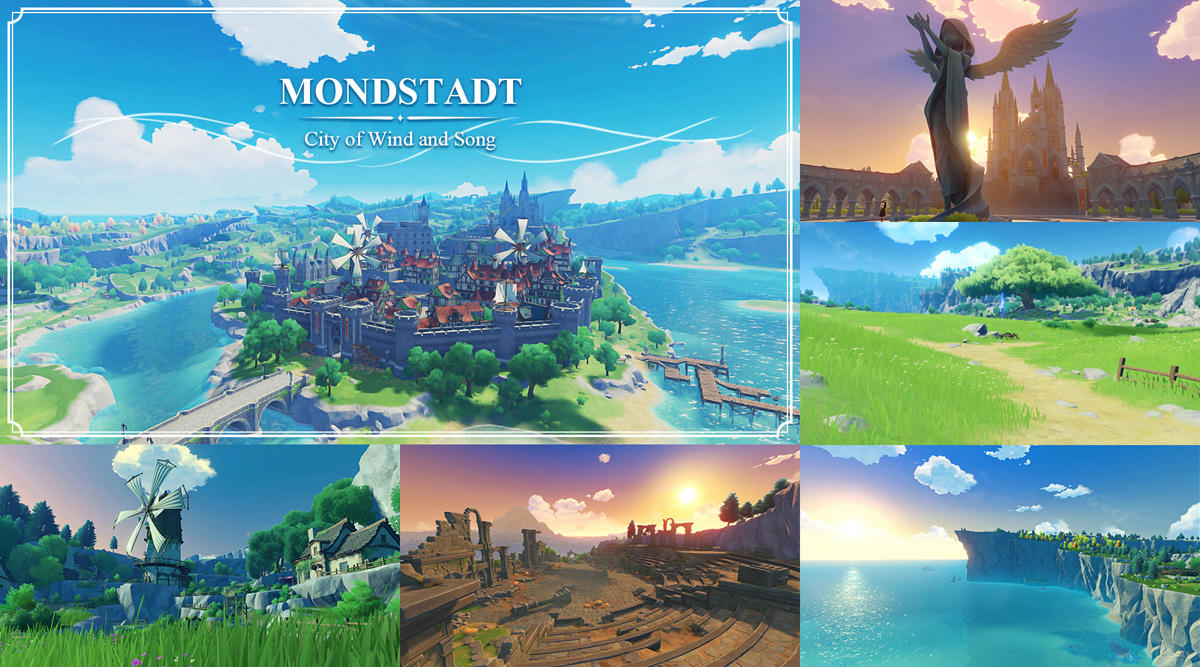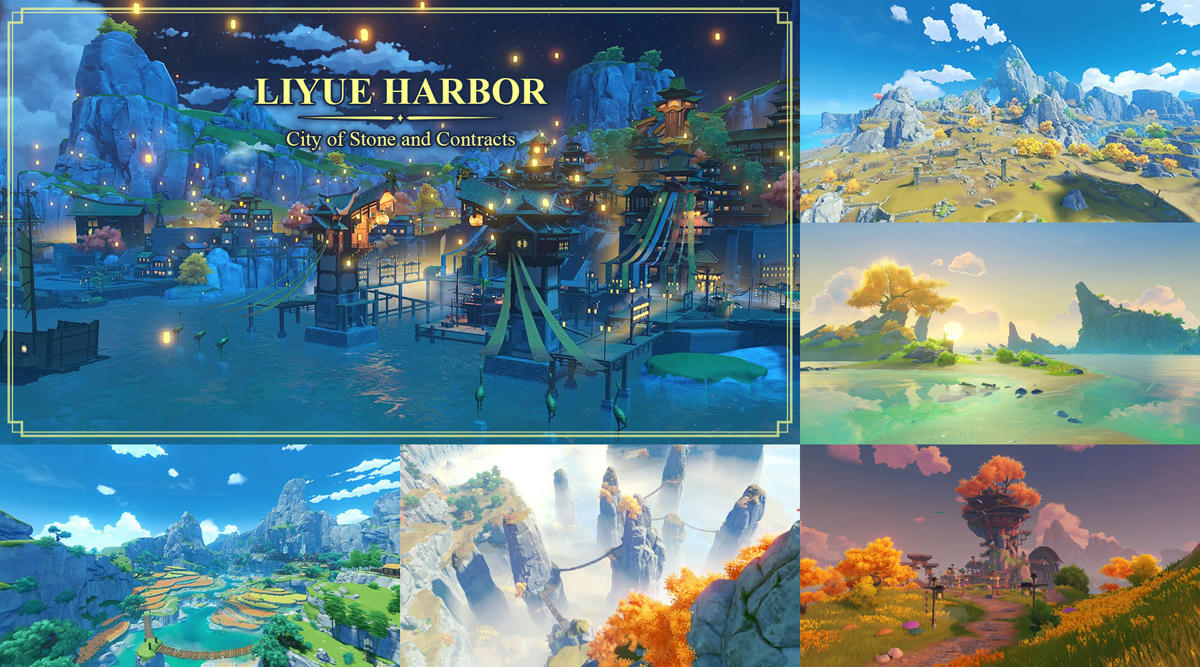 Launch Events
FAQs
Some FAQs courtesy of
Era
:
What is Genshin Impact?
Genshin Impact is an online open world RPG developed my Mihoyo(the developers of Honkai Impact 3 and Gun Girlz). It's not an MMO. You have your own open world to explore and play. You need internet connection to play the game, it's not offline.

Is this an MMO?
No, this is a singleplayer focused experience with co-op features to invite a couple of friends to your game world.

Do I need to be online all the time?
Yes, you will need to stay in constant contact with Mihoyo's servers.

Does this feature cross play, even on PS4?
Yes, it does feature cross play on all platforms.

Will this also release on Xbox One or Xbox Series X?
No, there are so far no plans for Genshin Impact to release on any of those platforms.

Is this really F2P? It looks to good to be true.
Yes, it is F2P. Crazy, right?

So, how is this monetized?
The game is monetized by a character and weapon gacha system.

Hah, I knew it! Will playing this game in the long run cost me an arm and a leg?
No, it is very F2P friendly. The gacha system can be mostly ignored, but even by just playing the game you will earn currency to get into some gacha action and maybe get some of the additional characters that you have set your eyes on.

How does the gacha exactly work?
Playing the game, or purchasing them in the game shop, you earn a rare currency called primogems, these primogems you can exchange in the game shop for acquaint and intertwined fates. Those fates are used to wish aka pull for characters and weapons. Characters and weapons share the same pool. Characters are a lot rarer than weapons, there is a piti system in place in case you have incredibly bad luck pulling characters.
It is also noteworthy that not all characters are obtained just by gacha. Some you can also obtain by purchasing them with game currency in the game shop or by completing game events.

Is this game grindy?
That depends on your objective in this game. If you want to just follow the main story, sidequests and explore every nook and cranny of the game world, then you can get by without any grinding. If your objective is to earn enough currency to pull all the characters and to max out them, their weapons and equipment, then prepare to grind a lot.

Is this game very anime, like Xenoblade Chronicles 2 anime, if you know what I mean?
I think I do know what you mean. Let me put it this way: The game is very anime in style, but in terms of character design, tropes and pandering it is much closer to the original Xenoblade Chronicles than to its sequel. Genshin Impact in general avoids much of the cringier aspects of anime.

Is this a cheap Breath of the Wild rip-off?
No. It's openess, world exploration and traversal are closely inspired by BotW, everything else, like its world, its lore, its story, its characters and its combat system are its very own thing. This game's production value is also anything but cheap.
Last edited: