Sep 5, 2018
20,328
48,066
113
Any and all credit for the concept of these threads goes to the amazing MRORANGE!
OUTRIDERS
OUTRIDERS is a 1-3 player co-op RPG shooter set in an original, dark and desperate sci-fi universe.
As mankind bleeds out in the trenches of Enoch, you'll create your own Outrider and embark on a journey across the hostile planet.
With rich storytelling spanning a diverse world, you'll leave behind the slums and shanty towns of the First City and traverse forests, mountains and desert in the pursuit of a mysterious signal.
Combining intense gunplay with violent powers and an arsenal of increasingly twisted weaponry and gear-sets, OUTRIDERS offers countless hours of gameplay from one of the finest shooter developers in the industry – People Can Fly.
OUTRIDERS' brutal and bloody combat combines frenetic gunplay, violent powers and deep RPG systems to create a true genre hybrid.
Discover the hostile planet of Enoch as you embark on a journey to the source of a mysterious signal.
Play single-player or join up to two friends in drop-in drop-out co-op as you tackle the horrors of a hyper-evolved planet.
Create and customise your own Outrider and choose from four unique classes each with its own skill tree to define your own playstyle.
Customise and upgrade your Outrider with countless items of mod-able guns and gear, as you leave humanity behind.
Floor Plan 2
Floor Plan 2 is a comedy adventure inspired by escape rooms, packed with more puzzles than you can fit in an elevator.
On your first day of work, the boss sends you on an errand to retrieve a lost treasure that will turn the company's fortunes around. And good news: it's somewhere in the building! Just use the elevator down the hall. Oh, and by the way, each floor is a gateway to another world, nobody speaks your language, and time and space are fluid.
OK good luck!
Lost Words: Beyond the Page
Lost Words is an atmospheric narrative adventure that takes place in the personal diary entries belonging to a young girl named Izzy that will unfold as you explore a fantasy land where words hold immense power. Featuring an immersive story crafted by renowned games writer Rhianna Pratchett, Lost Words: Beyond the Page will mesmerize players with its unique blend of gameplay mechanics and striking watercolor aesthetic. Driven by the player's curiosity, the world of Estoria and the power it holds will serve as the engine that will propel Izzy through this deeply personal narrative, resulting in a truly memorable experience.
Navigate 2D worlds set inside a young girl's diary by walking on the words and using them to solve a variety of puzzles.
Explore an emotionally moving, fully-voiced narrative developed by renowned games writer Rhianna Pratchett as you make decisions that will alter how the story will unfold, making each playthrough unique.
Discover the watercolor world presented in the pages of the diary as well as the vibrant fantasy world of Estoria.
Harness words to alter the environment around you to create a safe passage for the protagonist in an entirely unique and refreshing style of platforming.
Meaningful Exploration. Gather collectible fireflies scattered across the lands of Estoria for an additional challenge.
Euro Truck Simulator 2 - Iberia
The Iberian Peninsula is full of rich and diverse landscapes, from semi-arid southeastern deserts to the green coniferous forests. Iberia is home to numerous historic villages and towns, narrow streets, old churches and impressive castles. Visit the capital of Spain, Madrid, the coastal capital of Portugal, Lisboa, a wide amount of coastal cities like Málaga and Olhão, and many of the inland cities. Be an important part of the strong export economy and deliver cargo from Iberia through Europe.
The Legend of Heroes: Trails of Cold Steel IV
Boasting the largest roster in series history, heroes from all over seek to join the cause! The heroes of Class VII unite with Crossbell's Special Support Section and even the heroes of Liberl.
New and returning systems join the already polished combat of The Legend of Heroes series, including the ability to summon giant mechs to the field for devastating attacks, use Auto Battle for more expedient combat, and utilize Lost Arts, the most powerful Orbal magic capable of turning the tide of battle.
In between epic battles, catch a breather with a number of mini-games including returning favorites like Vantage Master, fishing and puzzle games! And introducing new pursuits like Poker, Blackjack, and the Horror Coaster.
The Erebonian Empire is on the brink of all out war! Taking place shortly after the ending of Trails of Cold Steel III, the heroes of Class VII find themselves with the full force of the Empire on the path to domination. Further, the hero of the Erebonian Civil War and Class VII's instructor, Rean Schwarzer, has gone missing.
Now, the students of Class VII, old and new, must unite with heroes from all over the continent to create the only chance the world has to be spared from total destruction.
Say No! More
A brand new experience from Studio Fizbin! In a world where everyone sticks to the status quo of saying "YES!", create your custom character and take on the role of an intern on a mission to change the world with the positive power of saying "NO!". With this new power, nothing will get in your way as you shout "NO!" at any absurd requests fired your way.
Say No! More is the world's first NPG (NO!-Playing Game). Using simple controls designed for anyone to pick up and play, start your working life through a set path in a quirky office environment. As well as shouting "NO!" in your chosen language, use your "NO!" in different emotional states to send them reeling. Confuse people with different actions to let their guard down, then charge up your "NO!" for an even greater effect on unsuspecting colleagues!
Touching on timeless and modern issues such as social etiquette, friendship, and workplace standards, this hilarious adventure also has tender depth. It's all wrapped up in a fun late 90s video game style, complete with chunky, colorful visuals, comical animations, and jazzy music that you'll struggle to say "NO!" to.
Stellaris: Nemesis
Nemesis is an expansion to Stellaris in which the player will be able to determine the fate of a destabilizing galaxy. Adding espionage tools, a path to power as the Galactic Custodian to combat endgame crises - or the Menace option to BECOME the endgame crisis - Nemesis gives you the most powerful tools ever available in Stellaris.
Ultimately you will have to make the choice between chaos or control, to take charge of a galaxy spiraling into crisis. Will you find a way to take power through diplomacy or subterfuge, or will you watch the stars go out one by one?
SaGa Frontier Remastered
The beloved 1998 RPG Classic, SaGa Frontier, is reborn with improved graphics, additional features, and a new main character!
Experience this role-playing adventure as one of the eight heroes, each with their own storyline and goals. With the Free Scenario system, unfold your own unique journey.
Engage in dramatic battles, and use the Glimmer system to gain new skills and carry out combined attacks with your allies!
MotoGP21
Take your place on the starting grid and get ready for the most realistic and immersive MotoGP™ videogame ever.
Live the 2021 Season at its fullest with the classes MotoGP™, Moto2™, Moto3™. Live the most authentic and immersive 2-wheels racing experience with more than 120 official riders, over 20 tracks and new and improved features for an unprecedented level of realism. And for the first time, the Long Lap Penalty. Relive the history of MotoGP™ with more than 40 historic riders and their iconic bikes.
Take full control of your managerial career: joining an official team or creating a brand new one it's up to you. Then select your Staff: a team of professionals will assist you throughout the season and your career, helping you to take crucial decisions like the choice of the best contract and the development of your bike. And once you get to the highest classes, build your own Junior Team, handling every aspect.
When you can control and manage every aspect of the race, every decision matters. Keep tabs on the level of Fuel, the Brakes temperature and the Tire wear. Take crucial choices based on your riding style and the conditions of the race.
Whether is the way you ride or the way you look, style is key in MotoGP™21. Show them who you really are! Customize helmet, suit, stickers, racing number and livery with 5 incredible graphic editors! And impress everyone with your riding style too! Also, our revolutionary neural AI system based on machine learning is back with significant improvements: get ready to discover new faces of A.N.N.A. in the most exciting races ever! Take the fun to a whole new level challenging your friends online or create your own events with the Race Director mode, enjoying a smooth and lag-free experience thanks to our Dedicated Servers.
NieR Replicant ver.1.22474487139...
A thousand-year lie that would live on for eternity...
NieR Replicant ver.1.22474487139... is an updated version of NieR Replicant, previously only released in Japan.
Discover the one-of-a-kind prequel to the critically-acclaimed masterpiece NieR:Automata. Now with a modern upgrade, experience masterfully revived visuals, a fascinating storyline and more!
The protagonist is a kind young man living in a remote village. In order to save his sister Yonah, who fell terminally ill to the Black Scrawl, he sets out with Grimoire Weiss, a strange talking tome, to search for the "Sealed verses."
Experience the NieR Replicant story for the first time in the west through the eyes of the protagonist as a brother.
The original all-star team returns including acclaimed director, YOKO TARO (Drakengard / NieR:Automata), composer Keiichi Okabe (TEKKEN / Drakengard / NieR:Automata), and producer Yosuke Saito (DRAGON QUEST X / NieR:Automata).
Total War: ROME REMASTERED
Total War: ROME REMASTERED lets you relive the legacy that defined the award-winning strategy game series. Remastered to 4K with multiple improvements to visuals as well as refinements to gameplay, it's time to revisit a true classic. Not everyone gets a second chance to conquer the Roman Empire.
ROME REMASTERED includes the Alexander and Barbarian Invasion DLCs, as well as a copy of the original ROME: Total War Collection*, if you don't already own it.
ROME REMASTERED brings the classic Rome visuals up to date, with 4K optimization, ultra-widescreen and native UHD resolution support. This visual upgrade extends across a multitude of features, including re-modeled buildings and objects, and environment effects like dust clouds and heat haze. The refreshed campaign maps also boasts new high-resolution models, and units have been remodelled and retextured to look their very best on the battlefield.
ROME REMASTERED includes a host of modern features and improvements to existing mechanics. The in-game camera has been enhanced, including map rotation and wider zoom level in Campaign mode. Heat maps and new icon overlays have been added for gameplay mechanics such as diplomacy and security. In Battle, the new tactical map, unit displays and range markers give you greater command over Rome's battlefields.
Players can now expand their armies and experience 16 additional factions that were previously locked, giving a grand total of 38 playable factions. In a first for Total War, you can now take your favourite faction to battle against friends in cross-platform multiplayer between Windows, macOS and Linux. A whole new agent type has also been added to the fray; Merchants can be sent all over the world to create trade links, access resources and buy out rivals to increase your income and assert your faction's economic power.
R-Type Final 2
For the first time in nearly two decades, you can experience R-Type Final 2, now on PC! Feel the rush of mowing down hordes of Bydo with your fleet of R-Type fighters equipped with an arsenal of new and classic wave cannons, force units, bit devices, and devastating delta weapons. The Bydo threat is always evolving, as new enemies spawn from the wreckage of fallen foes, and stages are corrupted and altered by the sentient Bydo corruption. R-Type Final 2 unites the explosive action of the original games with modernized visuals and gameplay features, making this a must-have title for new and old shoot-'em-up fans alike.
R-Type is back and better than ever! Experience the explosive return of the legendary shoot-'em-up on PC, where the high-octane action of the original games meets contemporary visuals, challenging gameplay, and an arsenal of new features.evolving enemies, stages that transform before you, and a real-time difficulty meter increases or decreases based on your performance.
The performance-based difficulty system adjusts to each player's individual experience, making this game accessible to new and old pilots alike. When you're done decimating the alien hordes, check out the worldwide leaderboard to see how you stack up against other pilots!
Personalize every element of your ship, including its color, weapon type, and decals. Additionally, choose among dozens of fighters that appeared in previous installments, and even customize your pilot to your liking.
Rise of the Triad: Dark War
Tackle incredible game hazards, such as spinblades, gun bunkers, huge boulders, Firejets, pits, Firechutes, Lavawalls, gas grates, and more.
"Like DOOM, Rise of the Triad is a high quality, fast scrolling first-person perspective 3D action game. Graphics are on par with DOOM. It has destructive enemies and lots of them, an arsenal of weapons from simple pistols to missile launchers, life-preserving armor, traps and ambushes galore, and the ability to play by modem or network. In all, there's a great degree of similarity between the two games. In addition, Rise of the Triad puts most of the other DOOM wannabes to shame - it's that good!" - Chuck Miller, Editor of interactive Entertainment
Evil Genius 2: World Domination
Get the achievement: One Billion Dollars​
Have one billion gold in the vault​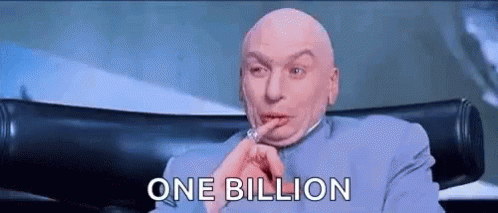 People who have completed the challenge:​
Notice a poster that is obnoxious or harmful to the thread? REPORT THEIR POST AND/OR WARN THEM.
Do not solicit/trade/sell/beg for games in this thread.
Do not spam post your game stats/games count or post damage lists from sales.
NO ANIME / J-ROCK / POP.
How do I do giveaways? - Use SteamGifts or use the [HIDETHANKS][/HIDETHANKS] tags ("Hide until reacted" in the toolbar)
How do I recommend a game / challenge / retro to the OP? - Send me a PM.
Last edited: