Sep 20, 2018
1,364
3,101
113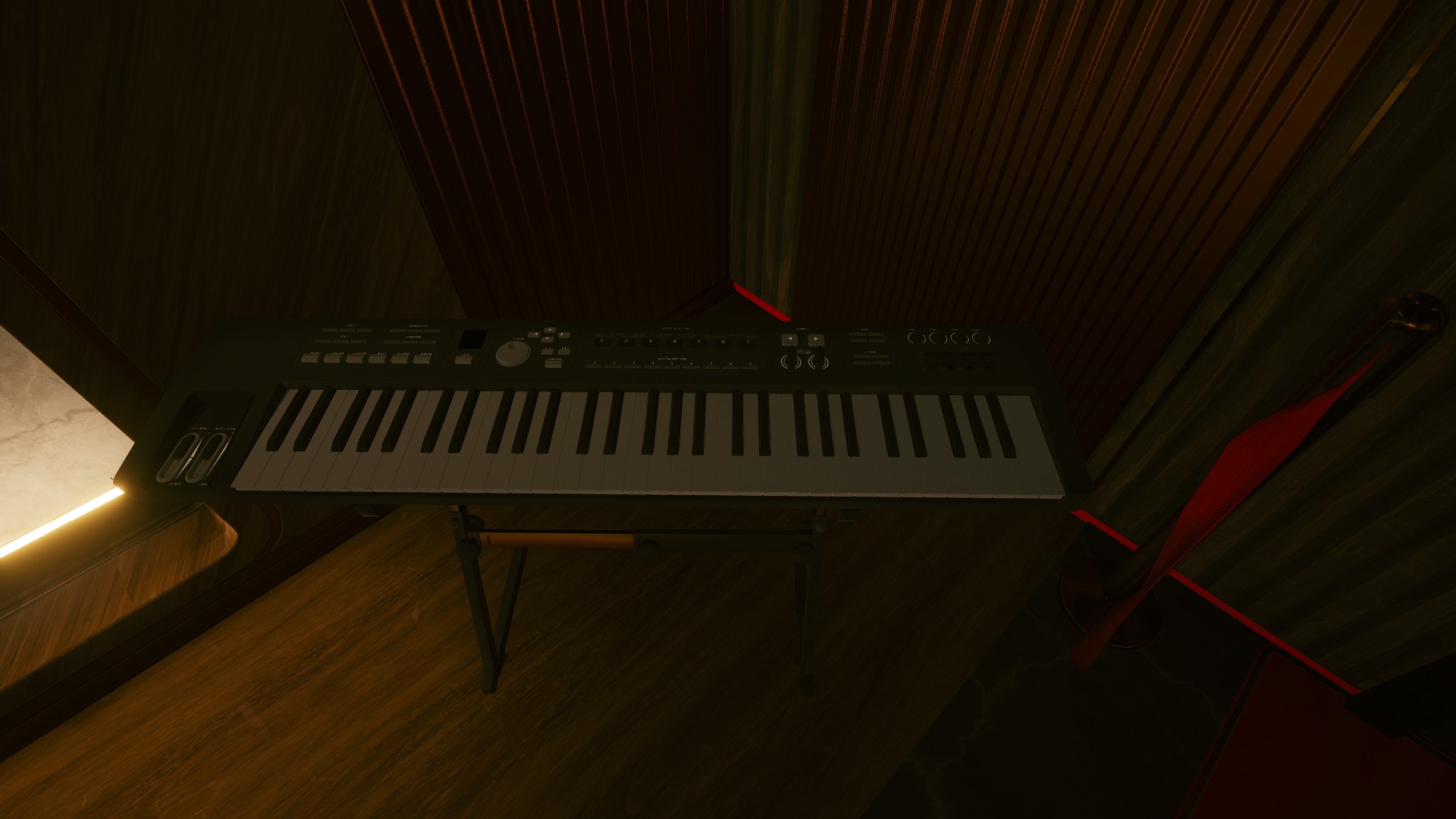 Let me talk about that keyboard.
While I find mostly of the electric guitars in the game strange, (mostly the exaggerated number of volume/tone controls not the body shape as they're clearly inspired by headless guitars made popular nowadays by brands Strandberg and Kiesel) the keyboard was really well thought. The keys divisions are right and it looks like a model that could be produced.
One of my only nitpicks with it are the pitch bend and the modulation control in the left, like I get if the modulation is just a slider but also the pitch bend? It doesn't seems practical
. Anyway it looks like it was inspired by the
Yamaha MX 61
.
I should have take more screenshots of it as once I finished that side mission the place seems to be locked.
I recommend to see all endings.

Just save when

sitting with Misty on the roof
How many endings are in the game?